Flipkart: Heralding Indian E-commerce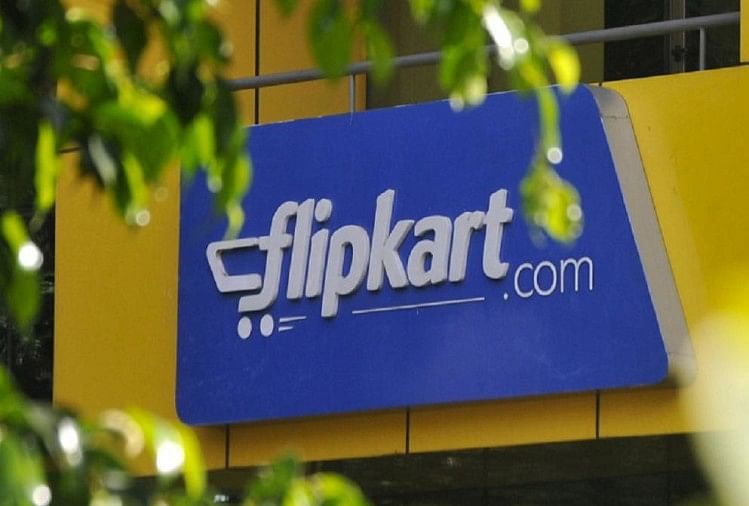 Case Study On Flipkart
Flipkart, the poster boy of digital entrepreneurship and flagbearer of e-commerce in india, has had multiple firsts to its credit which has given it a distinctive advantage as well as a good positioning in india's rapidly evolving digital marketing landscape. With the expected valuation of indian e-commerce industry estimated to be $100 billion by 2020 (at currently $17 billion), Flipkart has undoubtedly showed stellar growth from being an exclusively online bookselling portal to garnering a valuation of $15 billion (figures as per May 2015 last fund-rasing round ). According to Forbes.com, the e-commerce platform lists 30 million products, ships eight million package a month, and has 45 million registered users (as declared on 18 may 2015). Flipkart delivers in over 1000 indian cities and towns.
Flipkart began its operations in 2007, with the company's founders Sachin Bansal and Binny Bansal (alumni at the prestigious indian Institute of Technology (IIT),Delhi ) pooling in 2 lakh each and deciding to launch Flipkart, out of their two- bedroom apartment in Koramangala, Banglore. There was not a single transactions in the first 10 days, with the first order finally placed by a customer from Andhra Pradesh for the book Leaving Microsoft to change the world by John Wood. From then to now, Flipkart has reported a revenue of 2846 crore (FY 2014) with an estimated employee base of 33000 (2015). In may 2014, flipkart received $210 million from DST Global and raised $1 Billion in july 2014. Led by existing investors, Tiger Global and south Africa's media group Naspers. In may 2015, it raised $550 million. Till today, the company has privately raised about $2.7 billion through multiple rounds of funding.
What makes Flipkart so successful in the race of intense competition, difficult funding climate, and ever- changing preferences of digital customers? The key to their success is widely attributed to the unique marketing intiatives they had introduced early-on, including cash on Delivery (COD), on time deliveries, mobile-first intiatives, strategic acquisitions, in house product launches , and so on.
Even on the promotional front, Flipkart has been known for running some unique advertising campaigns like dressing kids as gown-ups enacting key feature of the brand and what it stands for. Exclusive branding through tie-ups with companies like Motorola (for the launch of their Moto-G Series) was also one of their digital marketing firsts in india. The impact of such intiatives can be judged from the fact that the entire Xioami Mi3 took just five seconds to sell, when booking was opened for the second time for 20,000 phones. On the acquisitions side, Flipkart started its string of digital acquisitions in 2010 obtaining companies like WeRead (social bookdiscovery tool, ) Mime360 (digital content platform firm), Chakpak.com ( Bollywood news site), LetsBuy.com (electronics e-trailer), Myntra.com (a US$319 million deal of a competitor portal), Adiquity (global mobile network), Appiterate (mobile marketing start-up). The company is also investing in four firms, including maps provider MapmyIndia, as it seeks to improve its supply chain efficiencies, an area where it plans to invest over $2.5 billion in the coming years.
It also is a great case study on digital seller partnerships, warehousing, and inventory management. Key intiatives to help suppliers grow their business include F1 stop campaign
(offering registration, training, catalouging, packaging, and financial assistance), Flipkart Seller Campus (special four-hour training sessions on inventory management during peak session), Growth capital (helping SMEs leverage their business through the e-marketplace platform), Seller Hub App (Supporting sellers reaching out to 45 million customers on the go). Through these intiatives, flipkart hit $1 billion in annual Gross Merchandise Value (GMV) in 2014 (an year ahead of their targt).
Since 2014, in their bid to improve margins, Flipkart has started concentrating on launching its own set of tablet, mobile phones, and even a phablet. The first among the series of tablet phones was Digiflip pro XT 712 tablet. In july 2014, flipkart launched its first networking router under its own brand name- DigiFlip WR001 300 Mbps Wireless N Router.
In September 2014, Flipkart launched its in-house home appliances and personal healthcare brand (Citron) which includes a wide range of cooking utilities and grooming products.
With a lot their way across their digital journey, there have also been incidents which have marred the brand's repulation and posed execution-related challenges to Flipkart.
The key among them was the handling of their 'Big Billion Day' online sale on 6 october 2014, which exposed certain flaws like non-availability of products, out of stock listings, backend (technical) issues, post booking cancellations, leading to customer dissatisfaction and apologies from the firm to all. A different kind of challenge included Flipkart receiving mass criticism on the subject of net neutrality after they announced a partnership with Airtel to use the Airtel Zero platform. On 14 April 2015 , flipkart had to move back its decision on using Airtel Zero platform. On the product side, flipkart faced some setbacks like the launch of Flyte Digital Music Store, a legal paid-music download service, which did not get popular and had to be shutdown on 17 June 2013.
With the target of becoming India's first $100 billion internet company, there are clear challenges and opportunities at hand for this market leader. Key challenges include managing the supplier ecosystem; providing superior service for their ever-growing customer base; managing an efficient back-end; enticing top talent; improving ease of payments ; rural sales management; and so on. Since flipakart is eying to earn more than 50 percent to earn its revenue from mobiles, it sees this platform as its biggest opportunity. This is because from a marketing and customer data standpoint, mobiles provide a greater in-depth transactions-level data which would help Flipkart forecast better to provide the right kind of experience. It has also introduced a new mobile web applications called Flipkart lite which is designed for those who do not want to install apps for reasons like low storage capacity on their phone.
According to sources, Flipkart plans to phase out commissions and wants seller to advertise on its platform for a fee, a moved aimed at enlisting more vendors and at the same time earning higher advertising fee. Flipkart is also trying to cut dependence on its largest vendor (WS retail) which accounts for majority of the sales on the website.
With the company said to have set the target to reach a GVM of $8 billion, by adding another 100,000 seller on its platform, it is well set to target selling 1 billion goods by the end of 2017. Flipkart appears to be the bellwether for all indian digital businesses in the future and with the phenomenal success, goes on to prove day after day that strong product knowledge combined with astute marketing can make digital realities possible.
Thank You!
Team Santosh Tutorials